Our homemade Pesto Genovese in an elegant glass jar.
---
Available in the 120gr e 180gr sizes
Ingredients: Olive Oil, Grana Padano Cheese PDO (milk and egg lysozyme), Genovese Basil DOP (20%),Pine seeds, Salt, Garlic. 
 It may contain traces of gluten.

Storage: 30 days in the fridge +4°C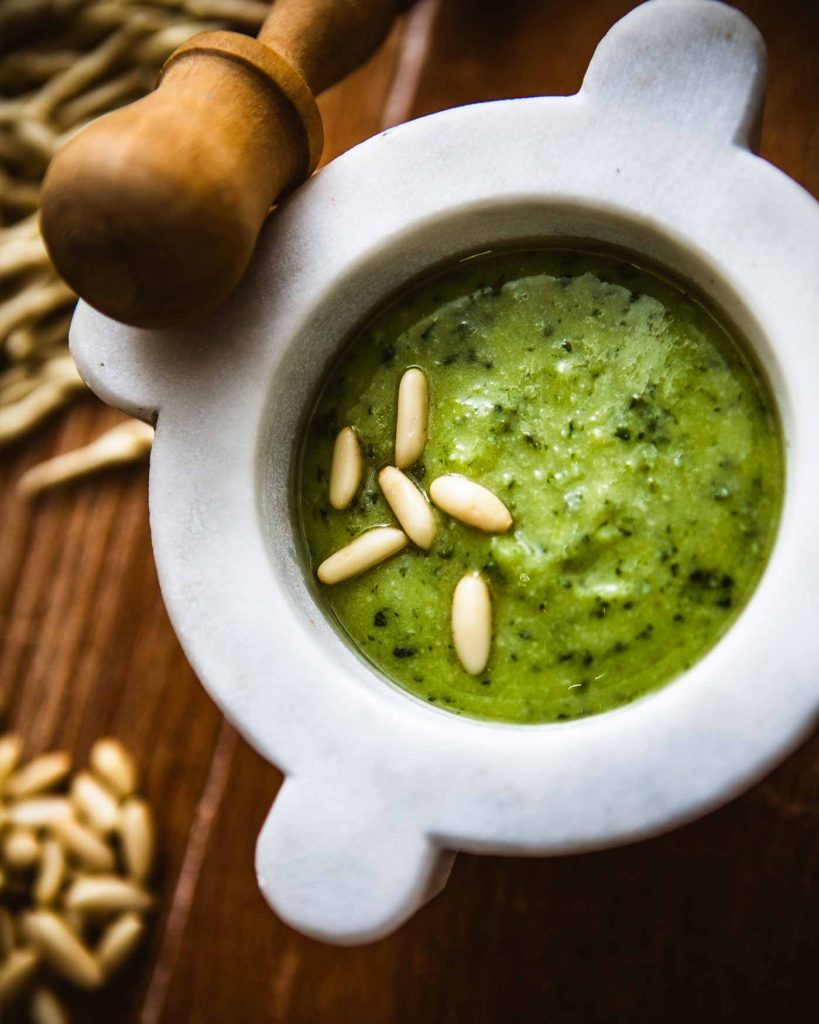 Liguria in a jar
Pesto Genovese, the sauce that you have certainly tried at least once, is proposed in one of the tastiest and, at the same time, delicate versions, that of Fiorini's Artisan Pasta Factory.
Symbol not only of Liguria but also of the most renowned Made in Italy, Fiorini's Pesto Genovese can be purchased fresh from our shop in the centre of Varazze, or conveniently received at home, vacuum-packed, with a 60-day expiry date
A product of gastronomic excellence without any kind of preservatives, Pesto Genovese Fiorini can be tasted in many ways, from the tradtitional combination with fresh pasta, such as trofie and corzetti, to the unusual, little-known variant, spread on slices of boiled potatoes garnished with seasonal green beans.
Shipping
Free home delivery in the Province of Savona starting from € 20.00. Free shipping in Italy starting from € 120.00. International shipping € 18.00.
Payment
Payment takes place at the end of the purchase on the site. You can pay via PayPal, Satispay , or by credit card and bank transfer. For residents of the Province of Savona it is possible to pay cash on delivery.