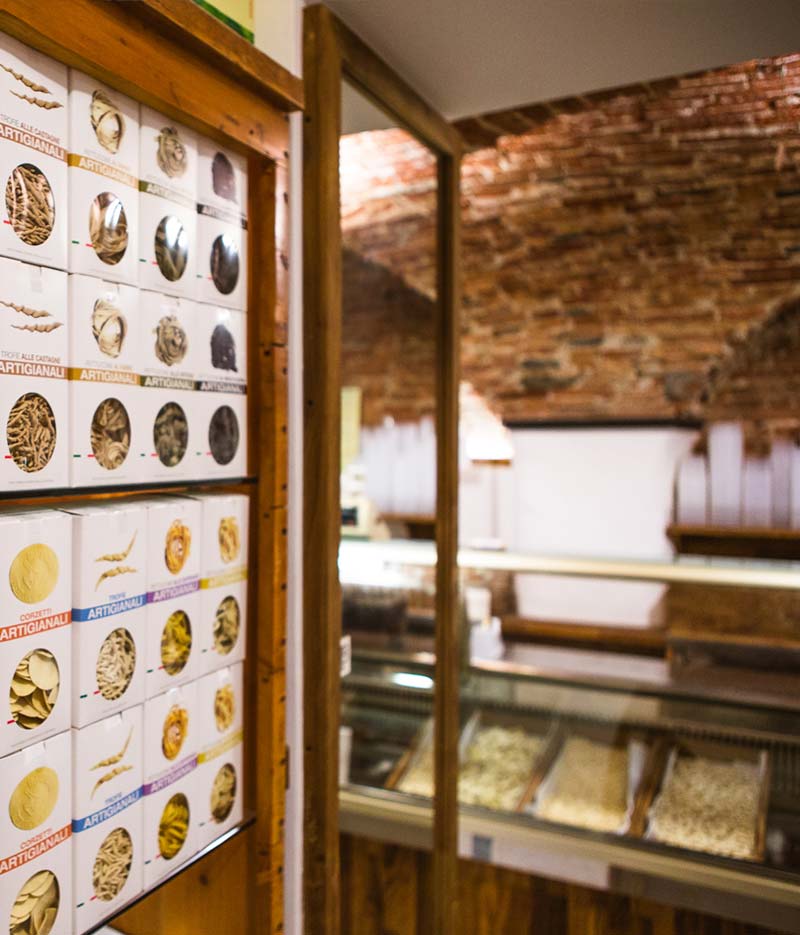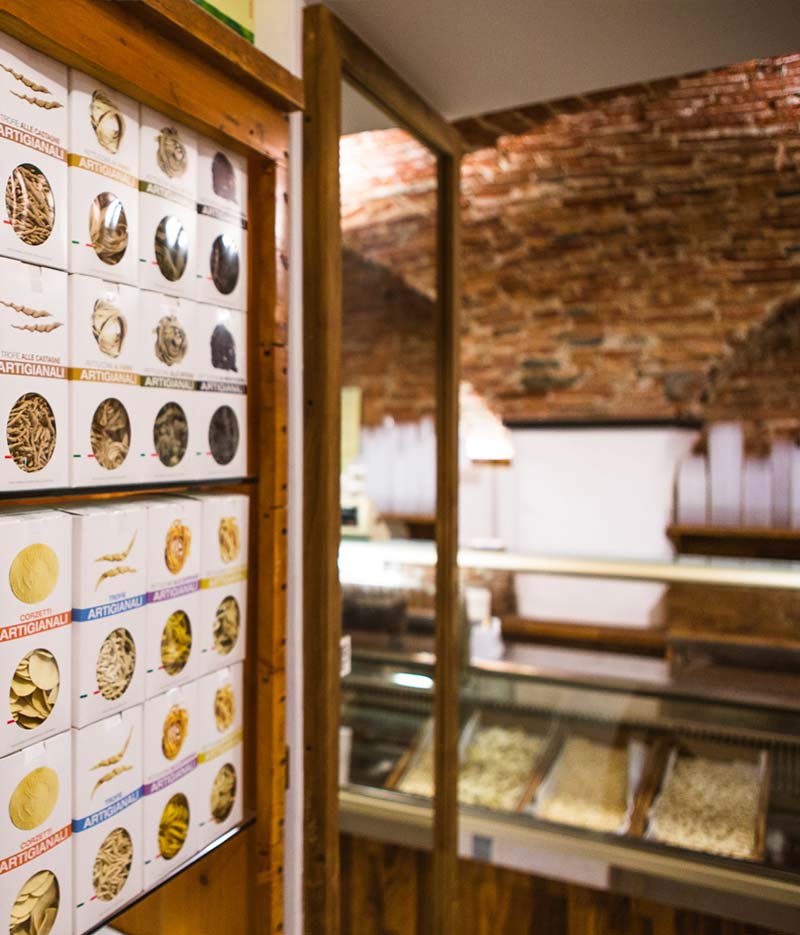 The Fiorini's opened their artisan pasta factory with adjoining store in the picturesque historic centre of Varazze in 1967.
Since then, they have been devoting themselves to making high-quality products keeping with tradition. The company is run with great passion by the Fiorini family in a constant search for freshness, goodness of products and originality.
The factory is structured according to today's strict health regulations and controlled through a "HACCP" system, in order to comply with the stringent hygiene standards required by food production laws.
All this, together with our great enthusiasm, helps us to obtain healthy products of recognised quality.
Always good
Fiorini's Packed Pasta line is the right alternative to meet the needs of those who want the convenience of a long shelf life without having to give up handmade excellence.
In the spirit of the highest Made-in-Italy standards, which mark the whole production, Fiorini's pasta masters have now made the purchase easier thanks to a very practical packaging, which perfectly preserves the freshness and fragrance our customers appreciate so much.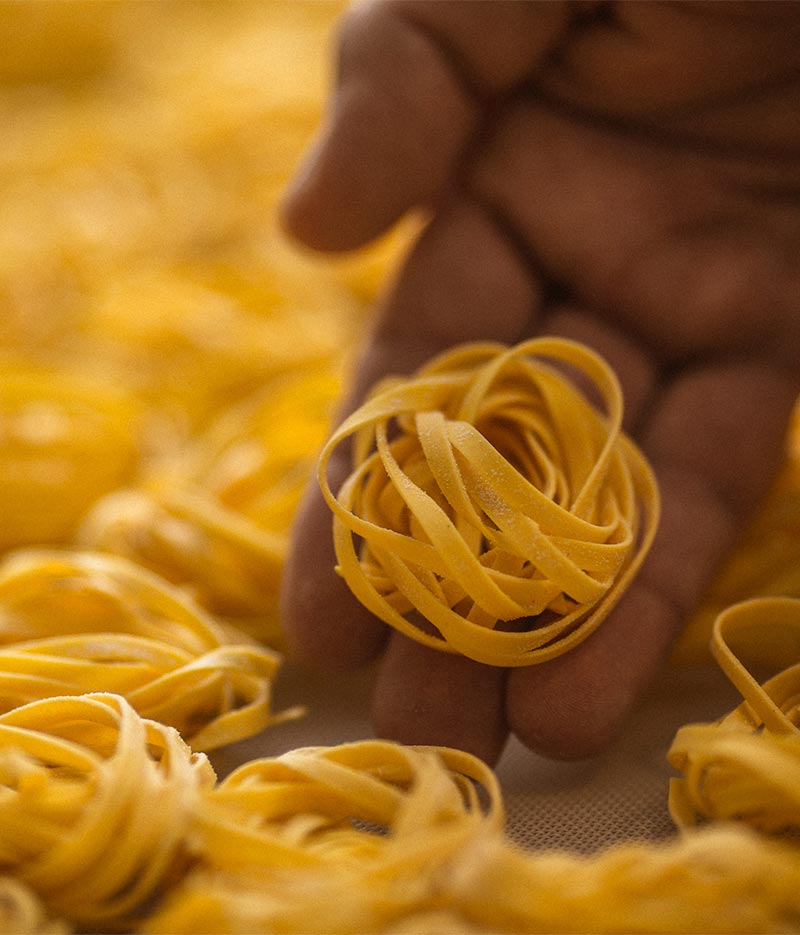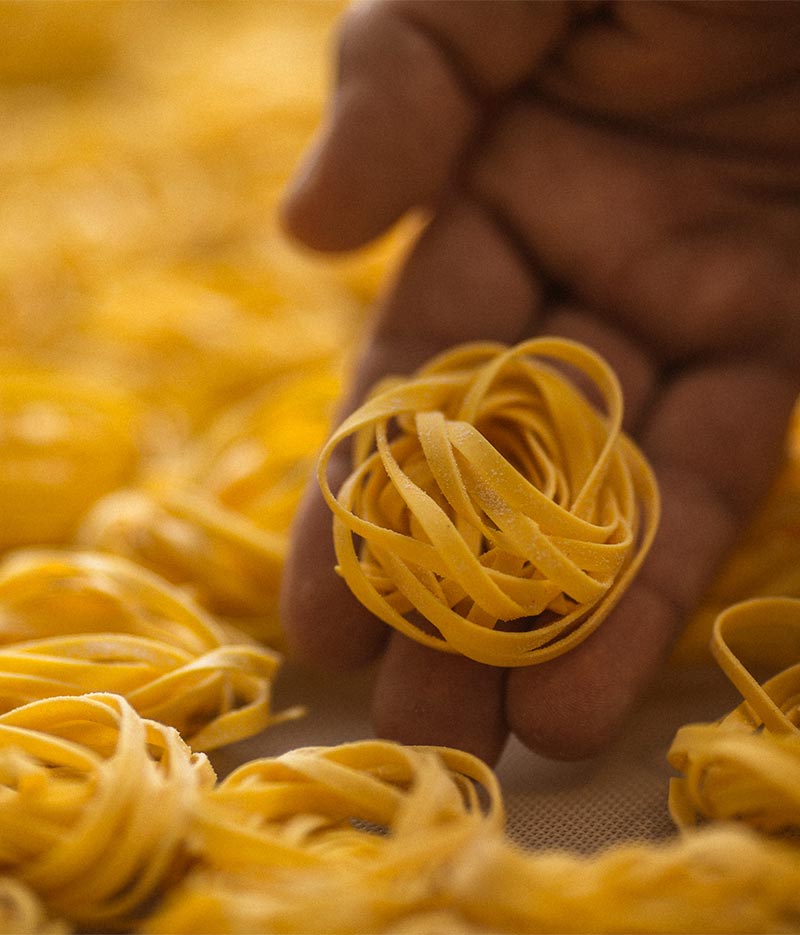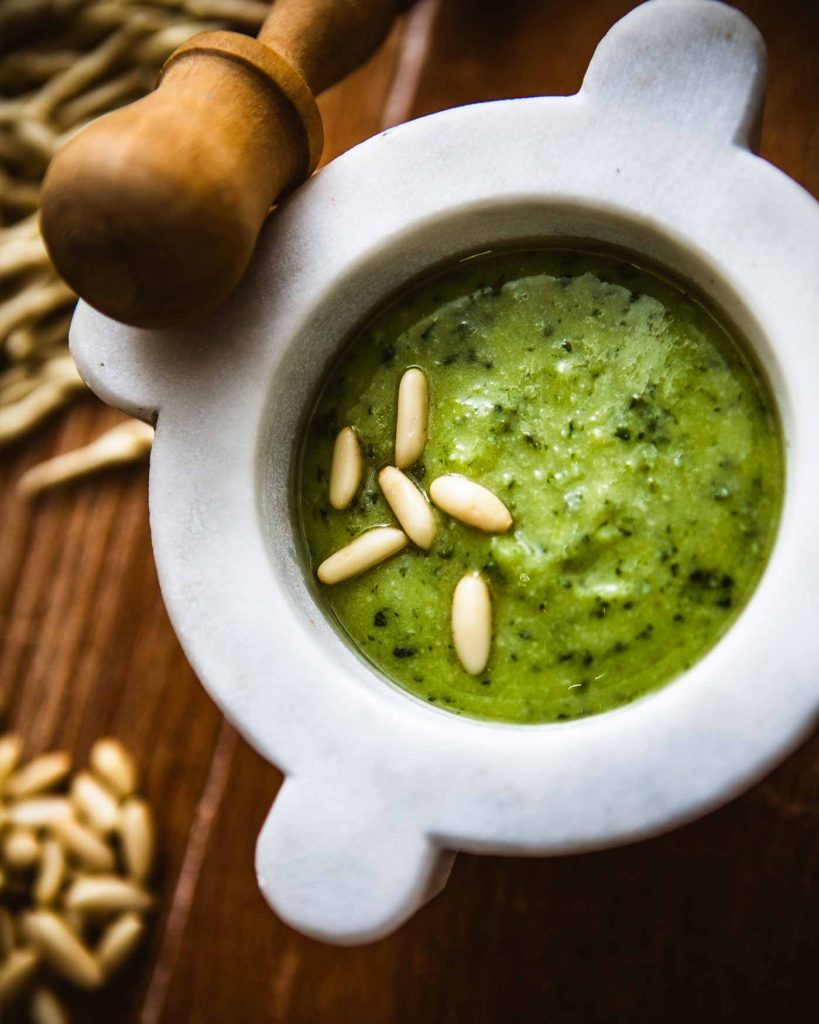 Liguria in a jar
It may sound strange, but there's nothing like a small jar of Pesto that can enclose the main features of our region!
As Traditional as the habit of returning to a marvellous place and the pleasure of tasting a unique sauce.
As Versatile as the Ligurian Riviera and the numberless uses of this sauce in the kitchen, on pasta or as a simple snacks.
As Colourful as the greens of the forests perched over the sea and the bright green of basil leaves.
Genuine Freshness
Every day since 1967, our artisan pasta factory has been producing fresh pasta and sauces that, over the years, have allowed us to distinguish ourselves and become a reference point for local and foreign customers.
Our daily specialties are made from fresh and carefully selected raw materials, giving priority to what our territory offers us, and respecting the seasonality of the ingredients.