Temperature-controlled delivery shipping
The highest care to ensure the freshness of our products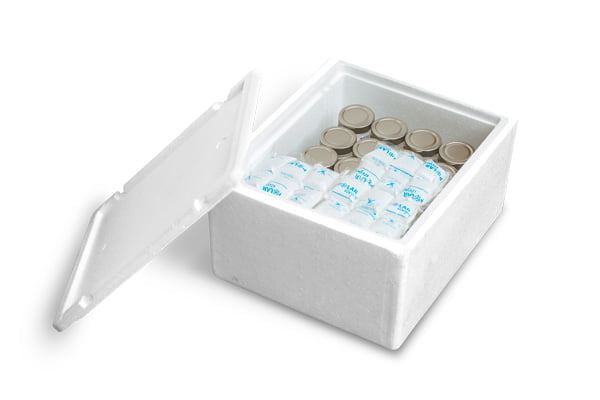 Cold chain and temperature-controlled shipping
Maintaining a specific temperature range throughout the whole shipping process is essential to safeguard the quality of the products.
We put all our passion and care for details into shipping, too. From the packaging of the product to the assistance before, during and after shipment.
The container
EPS is chemically neutral, non-water-soluble, and does not release substances that may alter the products inside it. It is odourless and does not degrade over time. Moreover, thanks to its chemical-physical characteristics, PolarPads synthetic ice is able to maintain the temperature of the product constant.
Synthetic Ice Cells
Polar Icegel high-performance synthetic ice is the result of a continuous research in order to obtain the highest efficiency of cooling products. Its special formula makes it one of the most effective product in the sector, thus cold for a longer time and short cooling times.
The synthetic ice cells are safe in every respect, non toxic and are reusable countless times.
Shipping term conditions
Fiorini Pasta Fresca reminds all the customers that shipping departures are carried out from Monday to Wednesday. So, in order to ensure the best possible service, the shipping of orders confirmed on Thursday starts on Monday morning.
The following terms apply to national and international shippings. Once the goods have been delivered to the courier and the formalities have been carried out, Fiorini cannot be held responsible in any way for any damage, delays in delivery or, simply, for any inconvenience that may occur from the moment immediately after delivering the goods to the courier. However we are at our customers' disposal for any questions and assistence